About this project
The Sarvaas Park Master Plan was endorsed by Council in March 2022. The priority projects are:
Extension of the playing surface to assist in addressing the sports needs
Installation of new play equipment in the new location
Upgrade and extensions to the amenities building to address the shortage of changerooms
Completion of the perimeter fence
Works will commence in April on extending the playing area. This will involve the removal of the play ground equipment and some trees. This projected is scheduled to be completed in May 2022.
The replacement play equipment is scheduled to be installed by August 2022
The building project is in detailed design phase and scheduled to be completed in mid 2024
The perimeter fence project element will be completed once the building has been constructed.
22 April 2022
Playing area extension - Instant turf has been laid on the prepared area.
Building project - The detailed design request for quotation closes today.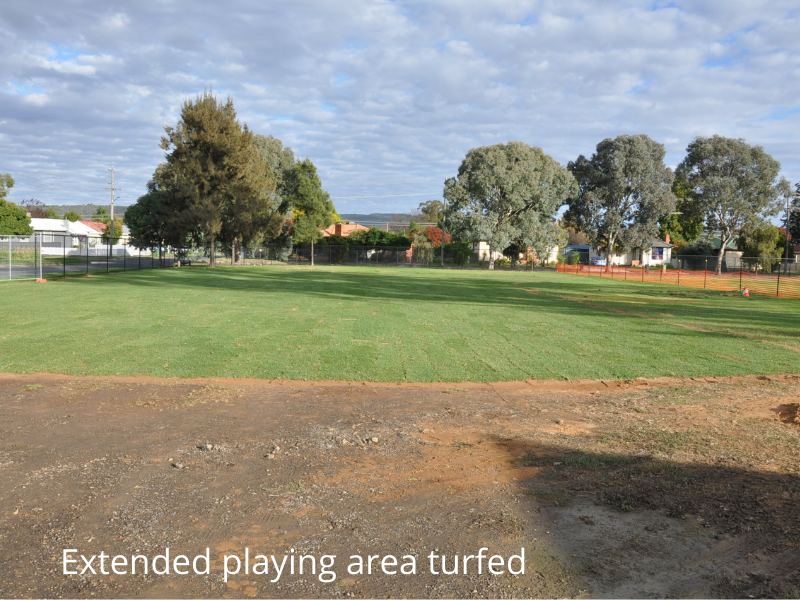 14 April 2022
Playing area extension - Work has commenced on stage one of the extension to the playing area. The existing car park entry has reduced the area initially however investigations are underway to move the entry to allow stage two of the playing area to be completed. Works to date include removal of the play equipment, car park area excavated, irrigation extended and soil imported and leveled.